Where innovation is born.
TOKYO WORLD GATE was born in Toranomon in the autumn of 2020.
Concept

"Globalize JAPAN, Localize the WORLD" and "The Essence of Japan to the Rest of the World, the Essence of the World to Japan"
TOKYO WORLD GATE is a large-scale compound development project for a nationally strategic special zone in the Toranomon area, which is being subject to intensive redevelopment. The area is an international business base which serves to connect Japan with the rest of the world.
As the business environment has changed and become more diverse in recent years, what drives forward innovation is the creativity of people (workers) and workplaces which serve to draw that creativity out to the greatest extent.
As a Creative City, TOKYO WORLD GATE provides a new city and new workplace value. It provides comfortable environments for diverse people to gather, interact, and create, which serves to prompt and nurture the creativity of people working there.
Sentiments embodied by the logo
The logo, which is the symbol of Tokyo World Gate, uses the first letters of "WORLD" and "GATE" to represent the opening of Japan's gates to the rest of the world.
Noble violet, a key color, is derived from Edo purple, a traditional Japanese color that has been considered noble since ancient times, and was adopted as a symbol used to convey Japan to the rest of the world.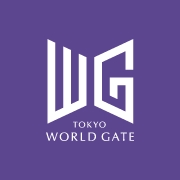 About

Creative First, a new vision supporting innovation.
Worker creativity is the source of innovation in business. By providing an environment which serves to maximize that, we create opportunities for workers to step up, support growth and development, produce new business relationships, and create new venues where value is born. This is what we think of when we say "Creative First." This is a vision for a new kind of office which puts the creativity of workers first.
The key words involved here are well-being, smart, diversity, and socializing One example would be flexible ways of thinking which are cultivated by working freely while sensing nature. Another example would be insight spurred by the sophisticated, advanced space. Another, would be sensitivity that is influenced and refined by every person, including global workers and entrepreneurs. And one more would be surprising ideas born after meeting new people. Everything is for the creativity of the workers. This is the concept of Creative First as embodied by Tokyo World Gate.
Symbolic Tree and Green Space
We have created a landscape derived from the region through means such as having a camphor tree (one that is over a hundred years old and constitutes one of the particularly large trees in the vast green space) transplanted and preserved at the site by means of the standing-tow method, having a biotope set up which takes biodiversity into consideration, and more. There is also a waterfront terrace with a charming water view, offering a variety of outdoor third places to choose from according to one's mood.
It enables various people, from office workers to residents and visitors, to take a break and enjoy workstyles which have them experiencing greenery while being in the city.
Design
The office lobby and The Tokyo Toranomon EDITION are designed by world-renowned architect Kengo Kuma.
About the TOKYO WORLD GATE Office Lobby Design
Our aim for this space is to have it be a "gentle, warm space akin to a forest." To do that, we have created a sophisticated lobby suitable as the face of Tokyo World Gate, a place serving as an international business and exchange center. The elegantly curved ceiling louvers and tiny particles of the finely-shaded, linear pipes, echo the rich greenery of the outdoors, creating a sharp yet warm, human-scale-type office entrance.
About the Design of THE TOKYO EDITION TORANOMON
Aiming for an intimate space akin to a forest, we have created a hotel that provides a warm welcome to guests and which uses an abundance of natural materials.
In particular, the main lobby and guest rooms are built with lots of wood, creating a human-scale space with light eaves and louver shading.
KENGO KUMA
Born in 1954. In 1990, he established Kengo Kuma & Associates. After serving as a professor at Keio University and the University of Tokyo, he became a special professor at the University of Tokyo in 2020. He is currently working on many projects in Japan and abroad. He was also involved in the design of the Japan National Stadium. His major books include "Ten, Sen, Men" (Iwanami Shoten), "Hito no Sumika" (Shincho Shinsho), "Makeru Kenchiku" (Iwanami Shoten), "Shizenna Kenchiku" and "Chiisana Kenchiku" (Iwanami Shinsho), as well as many others.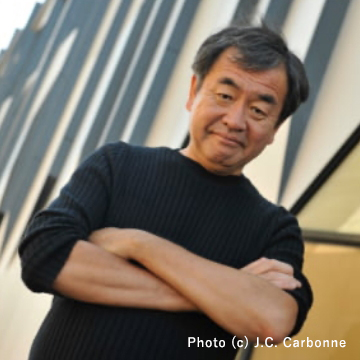 Floor Guide/Access
Stereoscopic View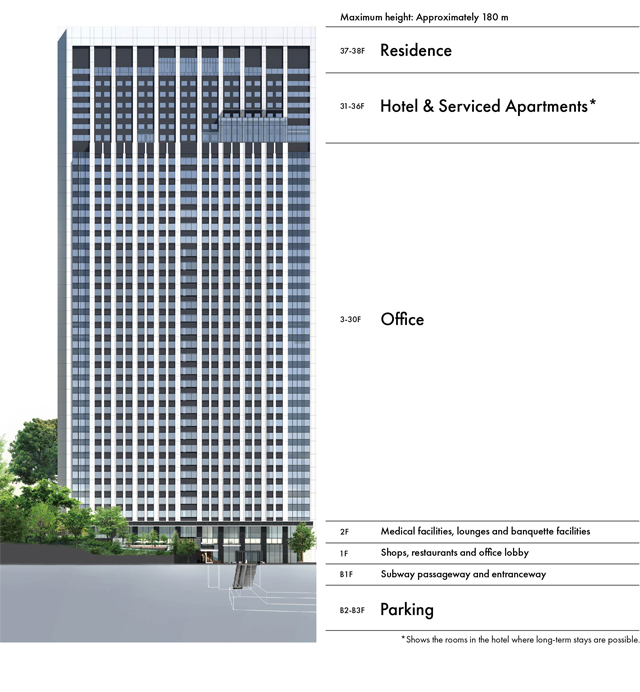 Block Plan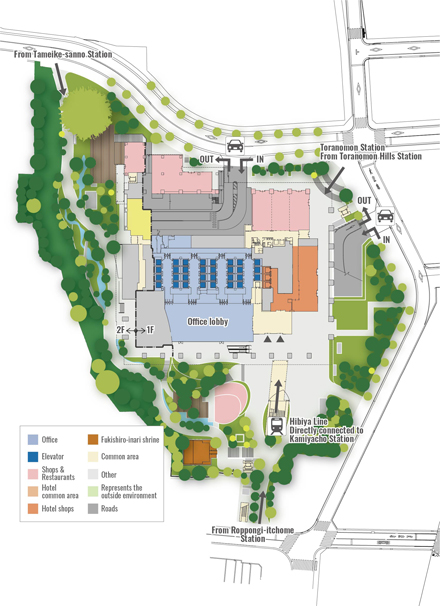 Access
Directly connected to Kamiyacho Station (Tokyo Metro Hibiya Line)
8-minute walk from Exit 2 of Toranomon Station (Tokyo Metro Ginza Line)
9-minute walk from the Izumi Garden exit of Roppongi-itchome Station (Metro Namboku Line)
7-minute walk from Exit 13 of Tameike-sanno Station (Tokyo Metro Ginza Line, Namboku Line, Marunouchi Line and Chiyoda Line)
9-minute walk from Exit A5 of Onarimon Station (Toei Mita Line)
Datasheet
Property Outline
| | |
| --- | --- |
| Block name | Tokyo World Gate |
| Building name | Kamiyacho Trust Tower |
| Location | 4-1-1 Toranomon, Minato-ku, Tokyo |
| Main intended uses | Offices, hotels, housing, shops, industrial development facilities, shrines, etc. |
| Site area (size) | 16,210.00 m² (4,903.5 tsubo) |
| Total floor area | 198,774.23 m² (60,129.2 tsubo) |
| Number of floors | 38 floors above ground/3 floor below ground |
| Maximum height | Approximately 180 m |
| Structure | S-structure, partial SRC-structure, partial-RC structure |
| Design | Yasui Architects & Engineers, Inc., SHIMIZU CORPORATION, Kenchiku Setsubi Sekkei Kenkyusho |
| Construction | SHIMIZU CORPORATION, KINDEN CORPORATION, Takasago Thermal Engineering Co., Ltd., SHINRYO CORPORATION, SAIKYU KOGYO CO.,LTD., SANKEN SETSUBI KOGYO CO., LTD., NOHMI Engineering Corporation, and FUJITEC CO., LTD. |
| Start of construction | October 17, 2016 |
| Completed | March 16, 2020 |