Acquisition of Real Estate in Washington, D.C., U.S.A.
Overseas real estate investment reached 200 billion yen in total, as set forth in the medium and long-term vision "Advance 2027"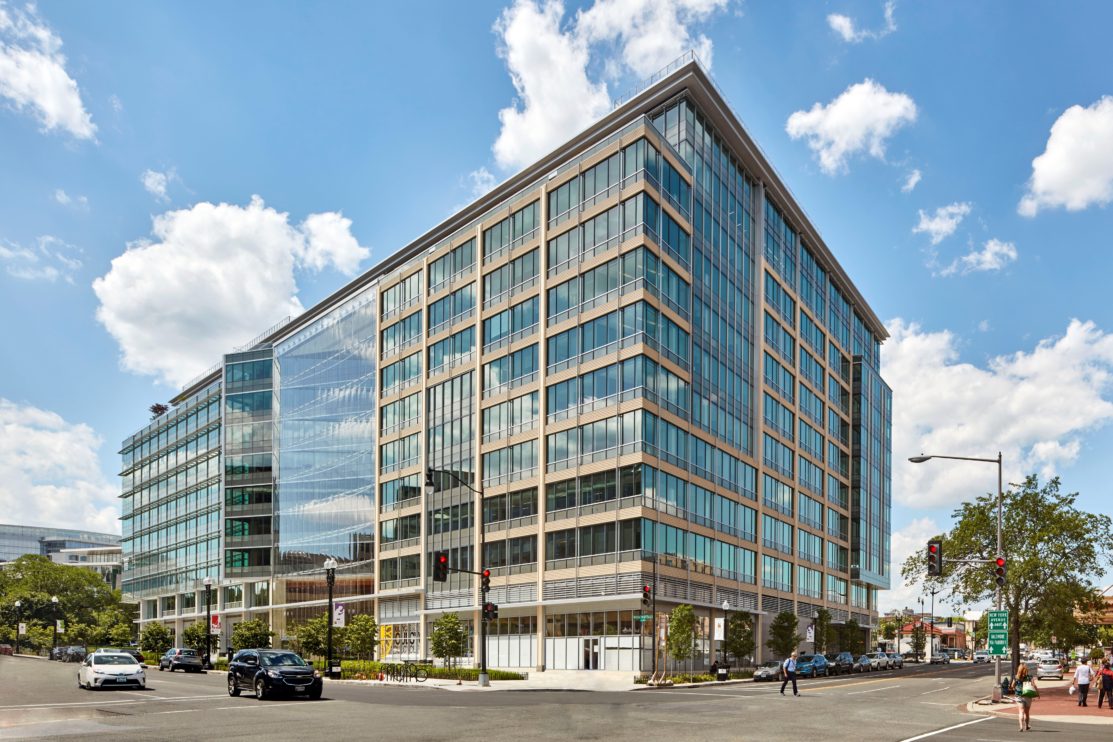 Mori Trust Co., Ltd. (Head Office: Minato-ku, Tokyo; President: Miwako Date) hereby announces that it acquired an office building located in Washington, D.C. in the United States on August 30 (Japan time: August 31), 2022, through its U.S. subsidiary MORI America LLC.
The White House and other governmental agencies are located in the area surrounding the acquired property. The area is expected to grow further as offices of world-famous tech companies are also located there.
The acquired property located in Mount Vernon Triangle, a district that has been redeveloped by the government and private companies since 2002, is an office building developed by a leading U.S. real estate company. Its excellent environmental performance has been awarded Gold-level LEED, an international green certification for buildings. In the post-COVID-19 era, people are tending to return to offices and the importance of a center office has been reconfirmed. Expecting that the area will continue to have steady demand for quality offices, we plan to invest in the property as a stable real estate asset for the long term.
Since our foundation, the Mori Trust Group has aimed to build asset portfolios based on "selection and concentration." As one of the key strategies of our "Advance 2027" medium and long-term vision formulated in 2016, our company has invested in overseas real estate. By acquiring the above real estate (investment amount: $531 million), our overseas real estate investment has reached 200 billion yen in total, as set forth in "Advance 2027."
Our company will continue to actively promote overseas real estate investment with an emphasis on "stability," "sustainability" and "growth potential," with the aim of building an optimal asset portfolio.
Acquired Property
Overview of Property
| | |
| --- | --- |
| Property Name | 601 Massachusetts Avenue |
| Property Address | 601 Massachusetts Avenue NW, Washington, D.C. |
| Site Area | Approx. 1.03 acres |
| Rentable Area | 478,882 sq. ft |
| No. of Floors | 11 floors above ground, 5 floors below ground |
| Property Type | Office, Retail, Parking garage(314 spaces) |
| Construction Type | Reinforced concrete construction |
| Year Built | 2015 |
| Date of Acquisition | August 30, 2022(Japan time: August 31) |
Vicinity Map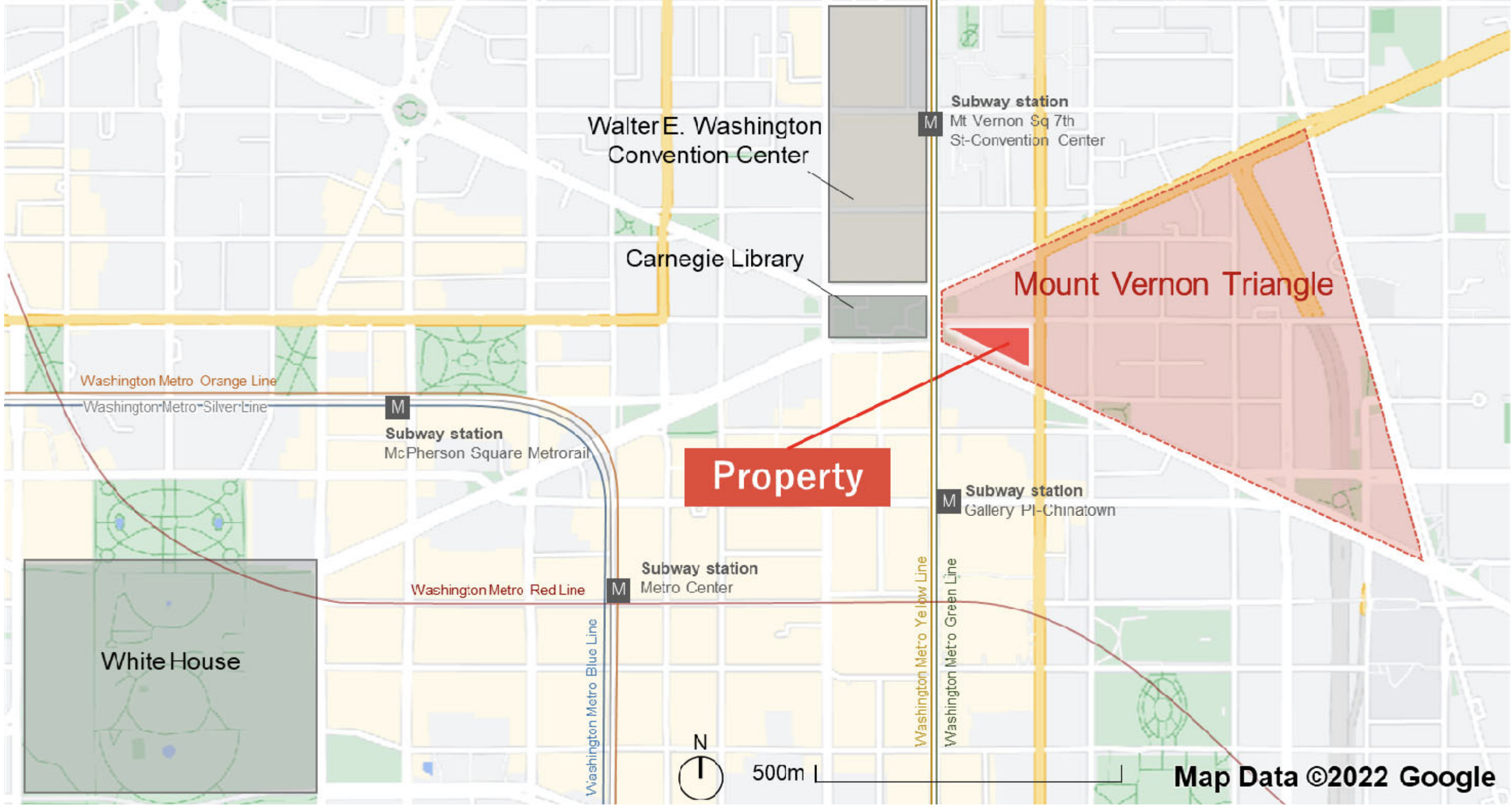 Overview of Local Subsidiary
Company name :MORI America LLC
Member :MORI TRUST CO., LTD.
Registered Office Address:251 Little Falls Drive, Wilmington, DE 19808 U.S.A
Date of Establishment :November 7, 2016
Business Content :Real estate business in the United States