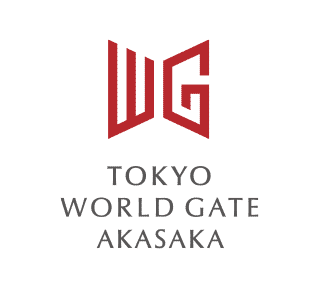 Promoting the realization of communities that will become a destinations for diverse groups of people to meet and interact with one another in the New Normal and beyond.
Concept

Next Destination: Let's Meeting Again in the City
Cities are changing after having experienced the COVID-19 pandemic.
A city where visitors can contribute to society and maintain both physical and mental health.
A city where one can experience various cultures, experience the future, and which one becomes more fond of as time goes by.
In the post-COVID world,
people once again gather in the city and meet again with one another.
This is where people rediscover the value of meeting, socializing, and the city itself.
Sentiments embodied by the logo
The design is based on the image of a Gate to the World, which is the symbol of the Tokyo World Gate brand. The color chosen for the lettering was crimson, the Japanese name for which is considered to be the origin of the Akasaka area's name. It expresses the idea that we would like to continue developing it as a base purposed with accelerating global business while continuing to pass on the history of the land where it stands.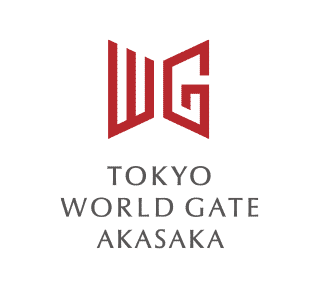 About

By developing facilities that people want to visit and proposing new normal work styles and lifestyles, we will bring further energy and liveliness to the Toranomon and Akasaka areas so that they evolve into international business bases in Tokyo.
On the office floors, we promote our company's office vision, DESTINATION OFFICE, and support the creation of office environments for workers. By responding more flexibly to the diversifying needs of client companies, we will go about contributing to the improvement of engagement and to the increasing of high-quality communications. The Akasaka area is also dotted with landmarks serving to communicate the Edo culture to the people of the present. Those landmarks include the Akasakahikawa Shrine and the remains of the residences belonging to the feudal lords of times past, serving to create a unique cityscape. The aim of this plan is to build a new base for tourism by providing a hotel based on international standards, large-scale green spaces, and historical and cultural facilities.
For this plan, Mori Trust will play a role as a gate connecting the rest of the world to Japan, and contribute to the future development of the Japanese economy as a new destination which nurtures relationships between people, history and the future.
Introduction of Cultural Communication and Tourism Support Functions to Enhance International Competitiveness
Establishment and maintenance of historical and cultural communication facilities which utilize resources from within and outside the region and which meet the growing needs of foreign nationals
Development of accommodation facilities for foreign nationals and provision of tourist information and means of transportation
Strengthening Pedestrian Networks, Promoting Green Areas, and Improving Disaster Prevention
Reinforcement of pedestrian networks through the improvement of multi-layered pedestrian passageways and the underground installation of wide-area electric wires
Development of large-scale green areas (approx. 5,000 m²) which leverage geographical features
Efforts to reduce environmental impact and strengthening of disaster prevention capabilities
Vicinity Map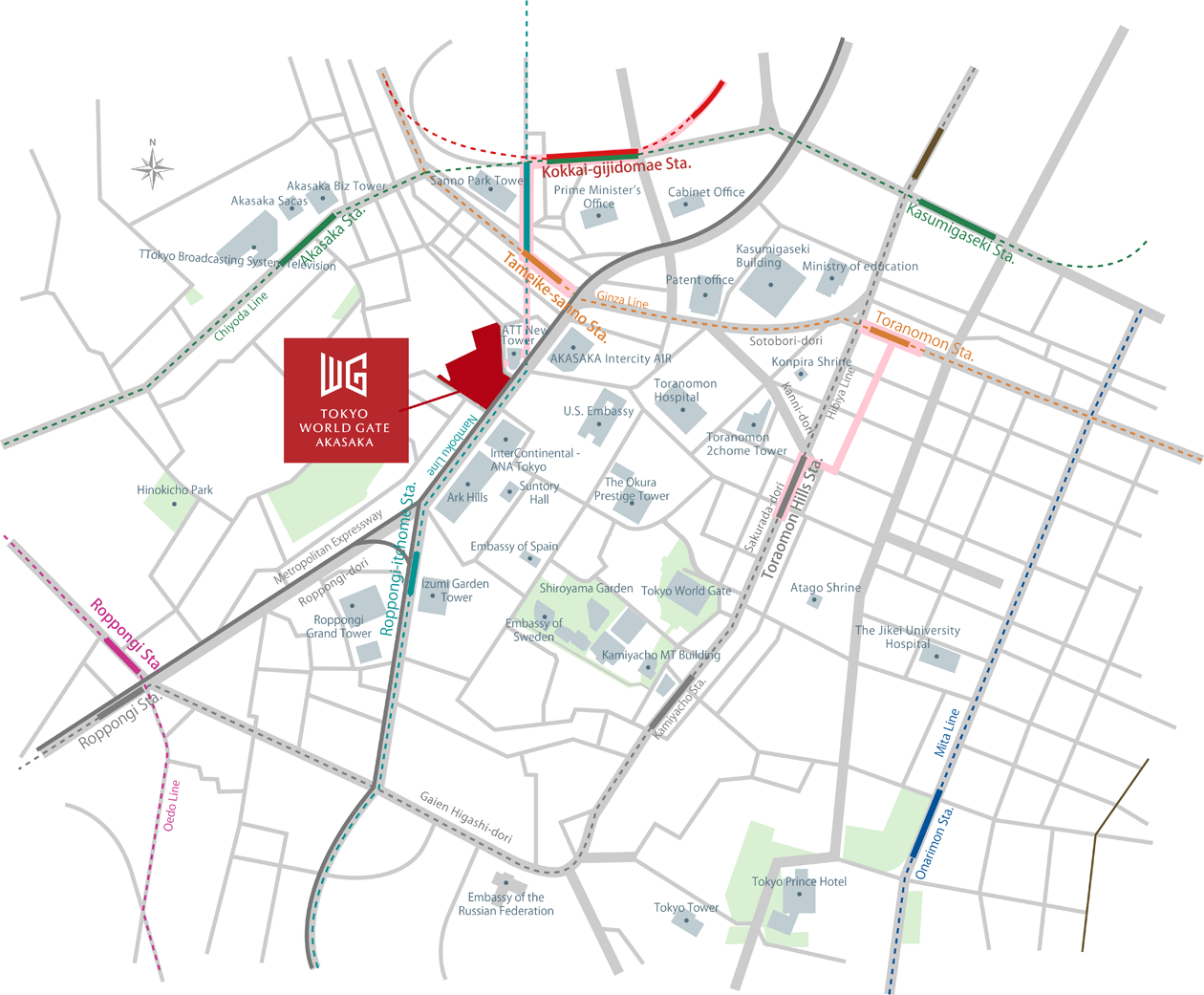 Datasheet
Plan Overview
Block name
TOKYO WORLD GATE AKASAKA
Building name
AKASAKA TRUST TOWER
Location
2-1712-1 Akasaka, Minato-ku, Tokyo
Site area (size)
Approx. 13,100 m²
Total floor area
Approx. 208,000 m²
Number of floors
43 floors above ground/3 floor below ground
Structural form
Steel structure, partial steel framed reinforced concrete structure, partial reinforced concrete structure
Intended uses
Offices, hotels, serviced apartments, shops, clinics, historical and cultural facilities, etc.
Start of construction
January 15, 2021
Completed
Completion of Phase 1: August 2024 (Planned)
Completion of Phase 2: October 2025 (Planned)
Business proprietor(s)
MORI TRUST CO., LTD., NTT Urban Development Corporation
Contractor-designer(s)
Taisei Corporation